Give your customers a better experience at lower cost
Customer On-Boarding
New Clients
Onboard new clients with our digital forms in less than 10 minutes.
Existing Clients
Switch existing clients in one click from your preferred back office.
Account Transfers
Expedite account transfers with digital signatures.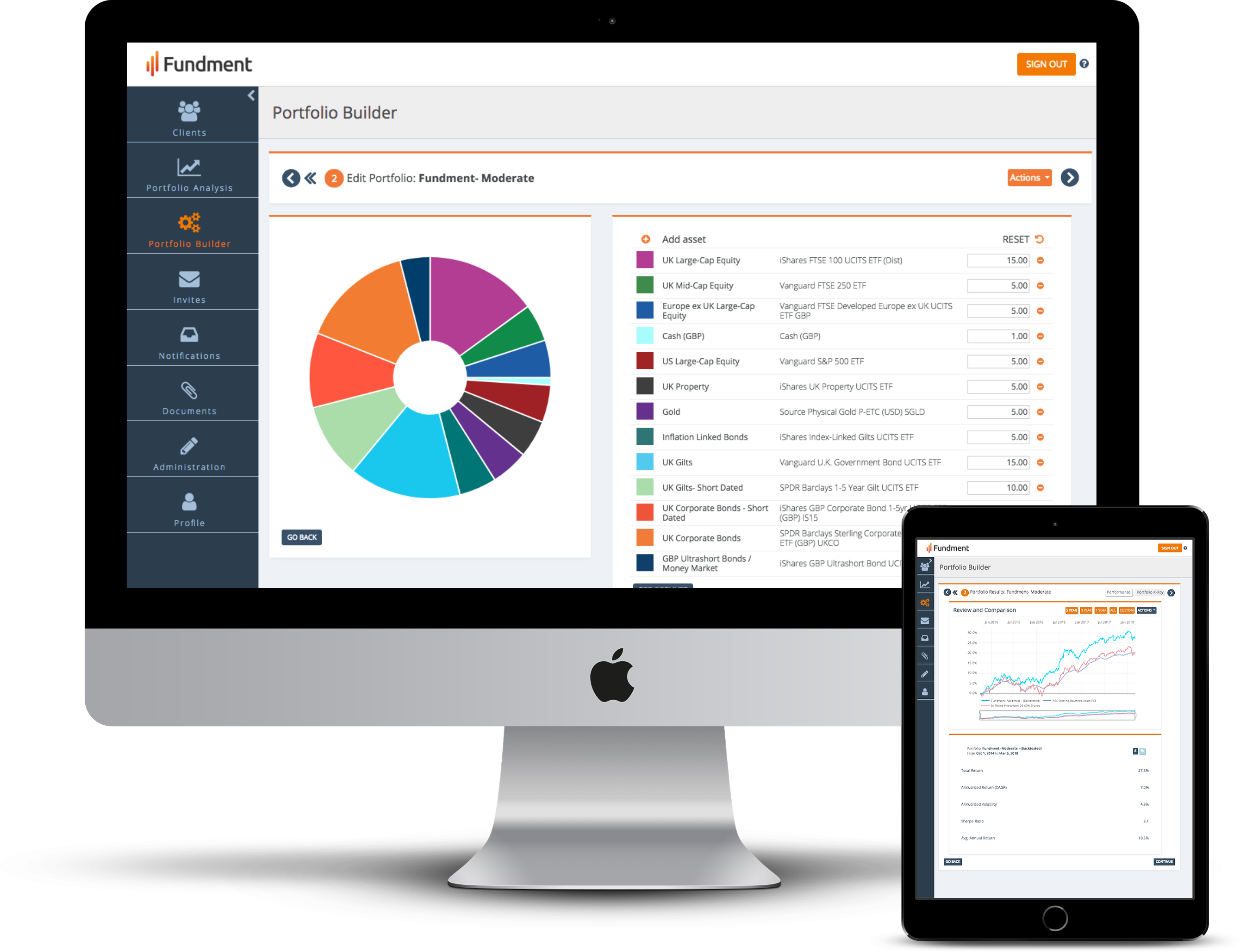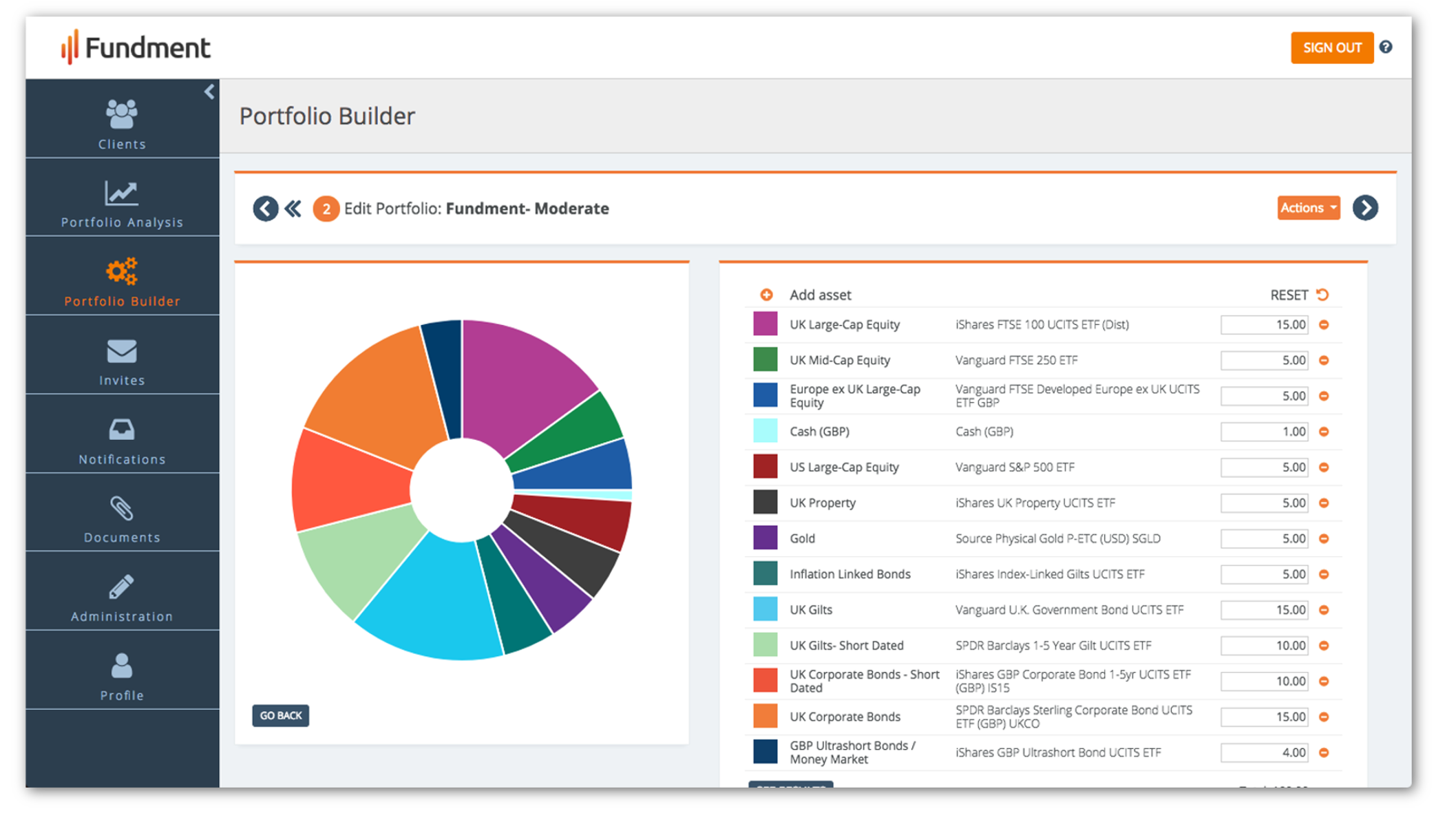 Adviser Dashboard
A single view of your clients assets alongside transparent portfolio data.
White Labelled Reports
---
Model Portfolio Research
---
- Illustrations
- Account Statements
- CGT Reports
- Risk Questionnaire
- Suitability Report


(if applicable)

- Annual Tax Vouchers
View how your firm's assets are distributed by wrapper type or portfolio.
Analyse your portfolios' historical performance alongside analytics such as Sharpe ratio & volatility.
Examine your portfolio allocations by geography & market sector.
Customer Dashboard
A clear and intuitive dashboard designed to help your client manage their goals.
24/7 access to their portfolio performance.
Personalised portfolio forecasts.
Manage recurring deposits and withdrawals.
View transactions, cash reserves etc.