Digital Wealth Platform For Your Next Generation Clients
Business Growth

Deliver a great user experience to attract new customers.
Next generation clients could provide a strong engine of growth for your firm.
Efficiently service your
smaller drawdown accounts
After you've determined the income needs of your client, use our automated platform to switch to an income portfolio with automatic withdrawals for your clients.
Inter-generational planning

Build a relationship with the family of your current clients by offering them accounts on our automated platform.
Pension account opening within 10 minutes
Faster and easier onboarding experience, which is fully electronic and automated. This includes risk profiling and capacity for loss assessment.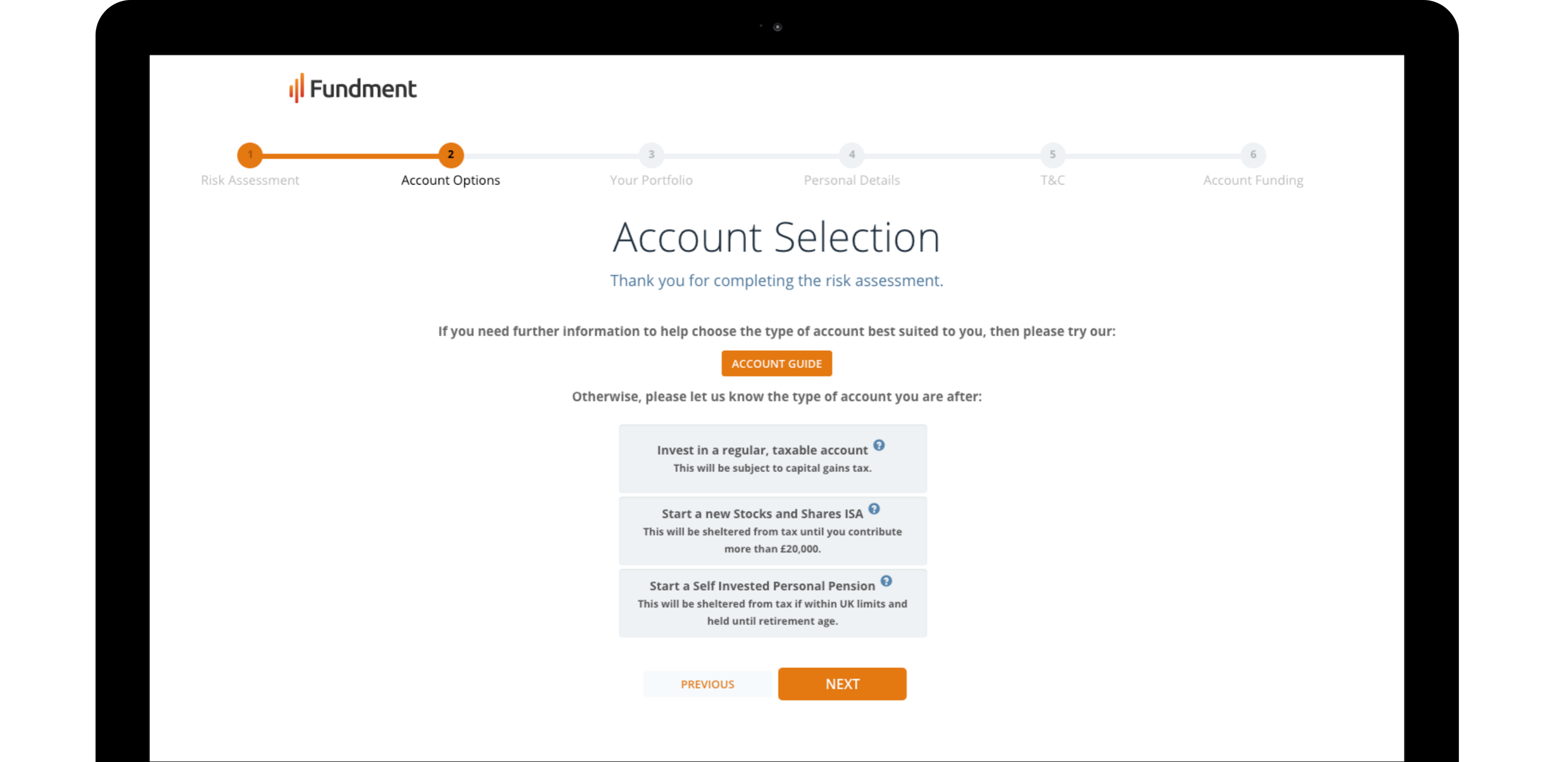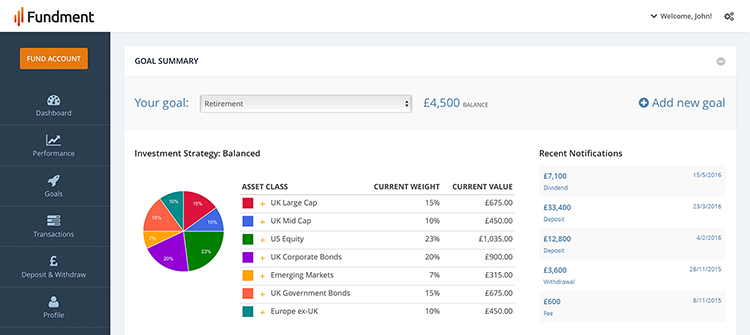 Intuitive client dashboard
With an intuitive, highly usable, customer focused dashboard, all the information your client needs are at their fingertips. From a view of their goals to transactions across all accounts - everything is arranged in a way that is quick and easy to understand.
Digital back office
All the time consuming and inefficient processes, which add to your costs are automated. When you use smarter solutions, you create time to learn more about your clients. You enhance your ability to help them achieve their goals and truly add value.
Ready to optimise your practice with Fundment?
Our team will show you how our technology can improve your business.